Recipe - Jowar ki roti (Jonna rotellu)

Indian flat bread with millet flour
Summary
Jowar roti is a very nutritious roti, suitable for a winter diet. Traditionally it is consumed in colder climates as it provides warmth. In India it is part of Punjab, Rajasthan and Gujarati cuisines.
Jowar roti needs extra care while making as they may break while transferring them on to the tawa/skillet. Jowar roti is easy to digest when the dough is prepared beforehand (about 12 hours for fermentation). Fermentation of dough is optional. These rotis are not available in restaurants. These rotis build good stamina and typically consumed by the folks who work in fields back in India. Bajre ki roti is also prepared the same way as Jowar ki roti.
I learnt this recipe from my husband's aunt who is a very good cook. Since she cooks by estimation, I decided to document it by providing some measurements. I can't communicate how well it tastes, I hope you give it a try and decide for yourself. The shape of this roti may not be round as a wheat based roti.
Ingredients:
Jowar flour (millet flour) - 1 and 1/2 cups
Salt - 1/2 teaspoon (according to taste)
Water - 1/4 cup
Process:
Knead the millet flour with salt and water.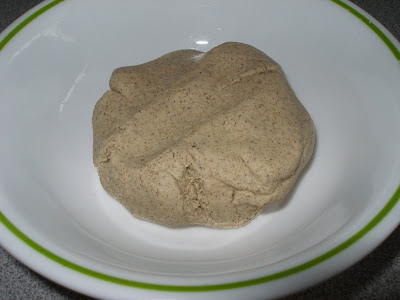 Preheat tawa/skillet at medium high temperature. Make lemon size flour rolls. Place one roll on a clean surface with little flour on flat surface.
Flatten the dough with the palm/rolling pin in a circular motion. Pat the dough lightly with little pressure. Do not flatten the roti too thin as it may break when lifting from the surface. Dust roti with flour in while flattening the roti (prevents sticking of dough to palm/rolling pin).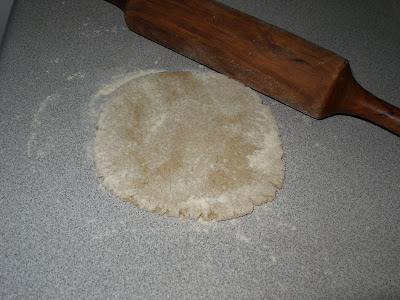 Transfer the flattened roti on to the preheated tawa/skillet. Cook it for 30 seconds to 45 seconds.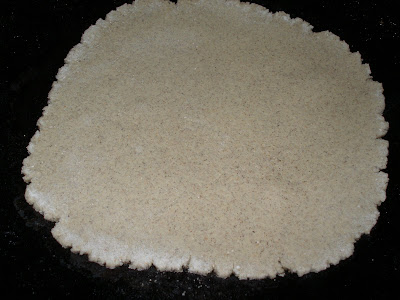 Flip the roti on the second side and cook for 30 - 45 seconds.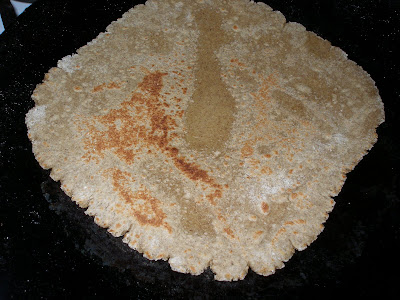 Transfer roti on to the grill to ensure roti is cooked well on both sides of the roti.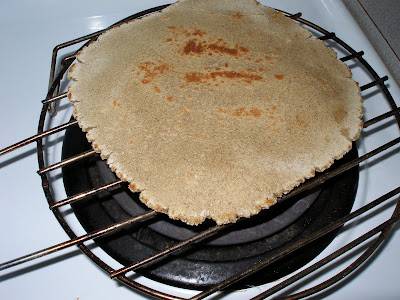 Apply ghee/clarified butter. Serve jowar ki roti with any kind of dal.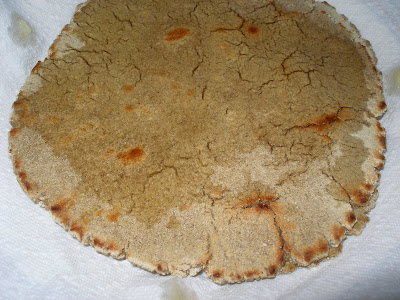 Preparation time: 10 - 15 minutes
# Roti's: 4 (depending on the size)